Rallyverse now automatically adds tags to all of your content suggestions. 
While we've supported tags for a while, they've required that you (a) set up those tags in Settings and (b) manually add the tags to posts before you share or publish them.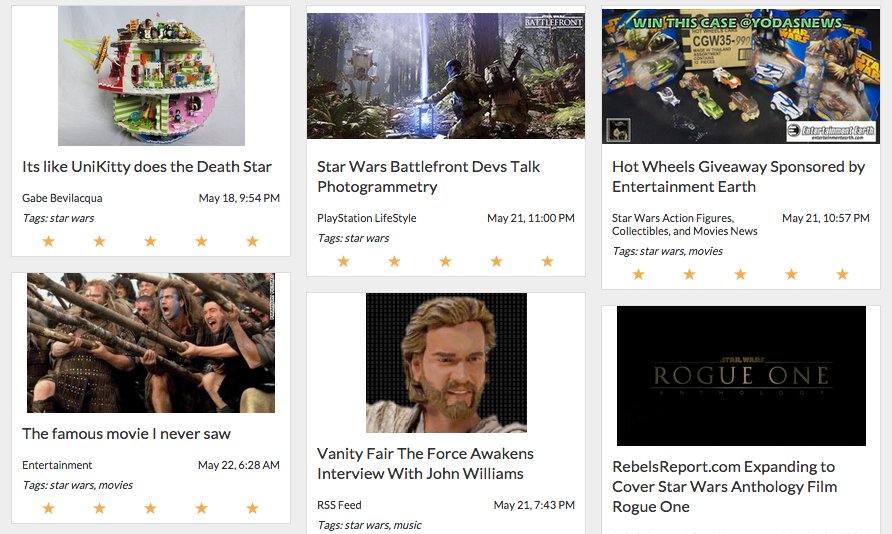 Not anymore.
We now take any tags you've entered in Settings plus all the keywords you're using to search for content and add them to your posts when we see a match. You can always remove the tags or add more of your own, but we're at least giving you a bit a of head start.
Why use tags? We're glad you asked!
1. Tags let you implement a content strategy
With tags, you can outline the themes and topics that you're planning to address with your content strategy. What are the topics you care about? What are the themes you want to explore? By tagging your content and posts, you can plan and measure how often you're posting on each topic, and make sure you're sticking to your strategy. 
Our content calendar can help a ton on this front by enabling you to filter upcoming posts by tag so you can identify where you may have gaps in your plan. 
2. Tags give you a visual shorthand for your content recommendations
The tags provide an easy way for your eyes to scan your recommendations and quickly answer the "Hey what's this one about" question. Our goal to help marketers to get more done, and the more information that we can present to you to enable you to make smart decisions, the better. 
3. Tags make it clear what's working and what isn't
With the tagging details that Rallyverse displays in Reports, you get a clear feedback loop on the topics that work best (and worst) for you, including a handy list of top performers and weak performers. You can use that information to adjust and optimize your posting strategy. 
As always, the answer (at least for us) is "more space, more Star Wars."