There was a great post yesterday on Social Media Explorer by Andrew Hanelly in which he detailed the results of a month-long experiment with a fully automated Twitter account. Andrew notes the church-and-state fervor that sometimes accompanies a discussion of automated Twitter accounts, and offers a very fair assessment of what he learned:
"Automation can be useful, but it's got to be carefully set up, monitored, and curated (In other words, not truly automated)

Automation will never replace conversation

Automation, when mixed with curation and conversation, can be very powerful"
(Definitely take the time to read the whole post, it's absolutely worth it.)
Here at Rallyverse, we think a lot about the role of automation in effective social engagement, specifically related to sharing content. And, frankly, we hear from a fair amount of social media professionals who are distinctly uncomfortable with automated social media tools — essentially, that all automation looks like spam. Still, we agree with Andrew's assessment that automation needs to be mixed with curation and conversation, and would like to offer some additional thoughts on the role of automation, and technology more generally, in social media. That is, where can automation help brands and marketers the most?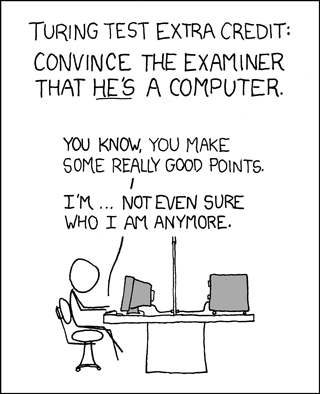 As we see it, when brands and marketers are trying to engage users with content to start conversations, technology and automation can be hugely useful. Why? A few important reasons:
Algorithms can automate the process of listening to the social stream and matching the real-time conversation to a marketer's content — at a speed and scale that a human would struggle to match.
Automation can monitor real-time conversations and add relevant content or links even when a human isn't manning the controls (we all need to put our smartphones down at some point, right?). But just because we're not in front of our screen shouldn't mean that we miss a great opportunity to engage with users. a lunch break shouldn't preclude us from a happy serendipity on social media.
Automation can also help with the pragmatic aspects of sharing links and content — finding the right times of day to maximize engagement, and helping practitioners to schedule content around those times.
Helping to surface and share content on topics that are immediately relevant isn't all there is to social media — hardly. To answer questions from followers and engage in conversations, you absolutely need a human at the controls. And even if you're using automation to select and distribute relevant content, you might want a human to edit the headlines and messages attached to that content — to share a point of view or connect the content to the language of the current conversation.
Still, automation and technology can absolutely help address the challenge of finding and sharing content on topics that are relevant right now, and can certainly augment the efforts of practitioners. We just all need to get comfortable with the fact that technology and automation will absolutely play a role in effective social engagement — even if that technology can't pass the Turing Test (at least not yet).
(Image via xkcd.)